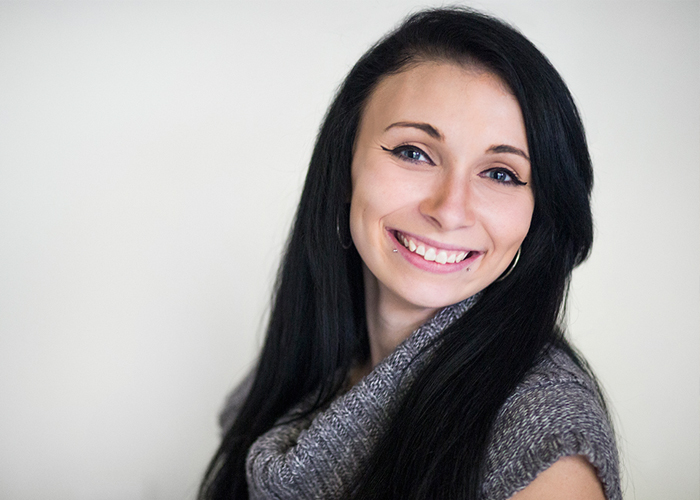 Prep for Session
Getting ready for your photography session can really help improve the outcome of your photos. Putting a bit of time into your prep will make your outfit look crisp and your hair on point. Take a look at a few tips and ideas below to get started.
Professional Head Shots
Think about the industry you're currently working in or would like to get into. Check what other people are doing in your field. Do you need to stand out? Do you need to look a part?
For resumes or Linkedin, you'll want dress the part of the job you'd like. I always recommend at least a semi professional outfit. It is better to over dress than look too causal. Bring a back up outfit in case you're not sure. Consider as well that some companies may look at your social media profile shots. Consider taking a professional photo with a more causal look for social media or profile images. For actors or models, go for a clean look that draws attention to your features.
Family
Personality and style really play a role in what type of outfits you should pick for your family photos.
Think about your family's personalities. Pick outfits that really tell the story of you and your family. Here's a few basic questions to ask yourself. Are the kids willing to dress up nice? Can you get everyone in a theme color or outfit? Would you rather have everyone show off their unique style? It is always best to go with some type of color coordination or some element that ties together the image. An easy outfit for the family would be jeans and a nice top (black for safest coloring). Of course, it doesn't hurt to dress up especially if you haven't done a family photo in a long time.
Portraits
Portraits are a great way to show off a special time in your life. Graduates, engagements, or just to have some fun.
Portraits really should show off your personality in some manner. Think about how you'll be using the photos. Are these images going to family? What about friends? Maybe the pictures are meant for someone special like your future husband. Always find something you feel good in, but avoid busy patterns or unflattering cuts. Bring props with you to add a little fun to your session. With portraits, your (and your photographer's) imagination is the limit, so don't be afraid to try something new.
Some Simple Tips
Click on the tabs for some quick tips for photography sessions. Clothing, hair, makeup, and feeling good all contribute to your photo outcome. Be sure to take some time for prep before your photo shoot.
Points to Consider
Pick clothing, hair, and/or makeup you feel comfortable in. If you want to try a completely new look, be sure to try it out the day before your appointment to make sure you like the look.
Dressing up is always the best option. Bring a back up clothing option if you're unsure. Always iron/steam your clothing before your appointment and try to lay it flat during transit.
Bring props if you'd like a more creative photo. When in doubt, always bring it with you!
Be sure to finish all your prep at least one hour before your scheduled appointment. Whenever clients are rushed getting ready, they feel like they didn't look their best for their photos. Give yourself plenty of time to get to your appointment dressed, ready, and excited for your pictures.